To add photos to this website, please add them to the folder in this link, this way I can post them to the website.
https://drive.google.com/drive/folders/1VEJWpaS_LJEyvZCqezTfc_-wvHM0p2U6?usp=sharing
Tester 5 control Launches at Knick bar 20 April 2019, With Wayne and Jeff.
Here's a vid eo by Wyatt of his "Rat Rocket" launched on Saturday, 13 Feb 2016 at our club launch on Big Lake:
The photo below was taken on Sunday, September 13th, 2015. The field was a bit more damp than it had been earlier in the summer. While it made for a few exciting recoveries there were no true "splash-downs"!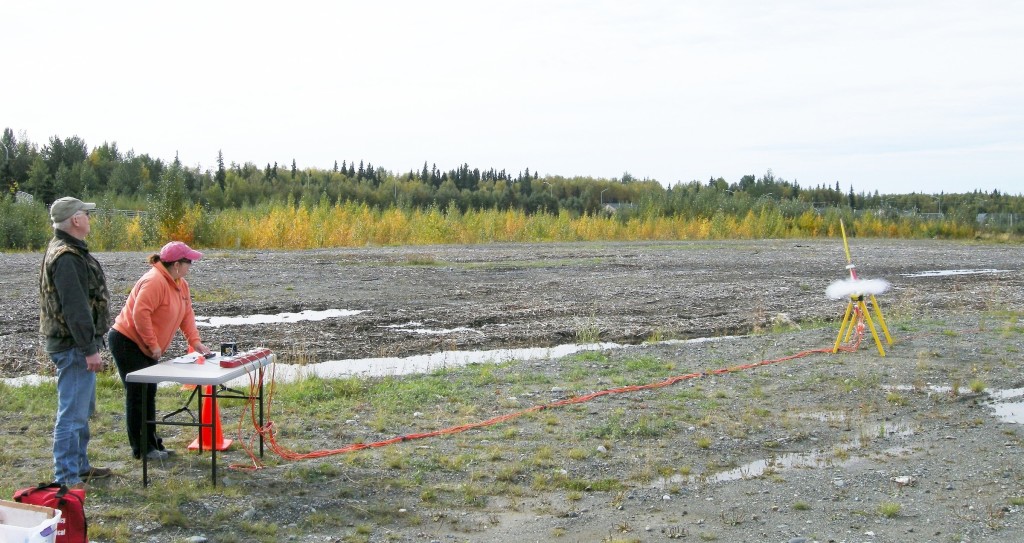 Below is a stitched-panoramic of the Alaska Northstars' outreach event and spot-landing contest held on August 8, 2015. This photo was taken by our first club president, David Erickson.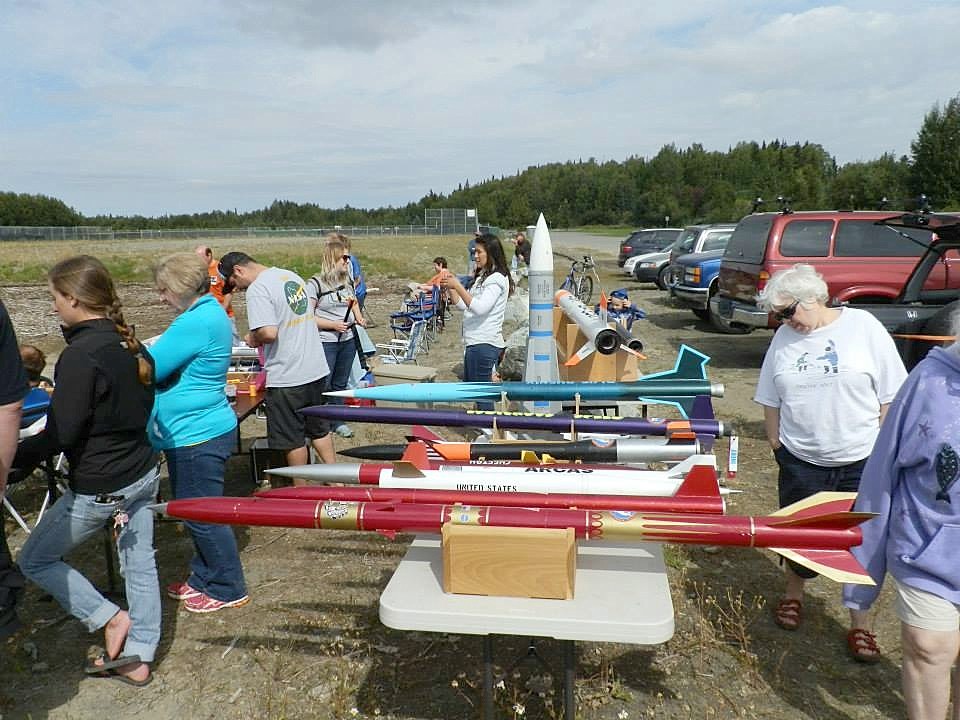 Below are a few photos taken at the June 13, 2015 club launch, South Anchorage Sports Park. Thanks to Chloe & Patty for these nice photos. More photos can be found on our Facebook page.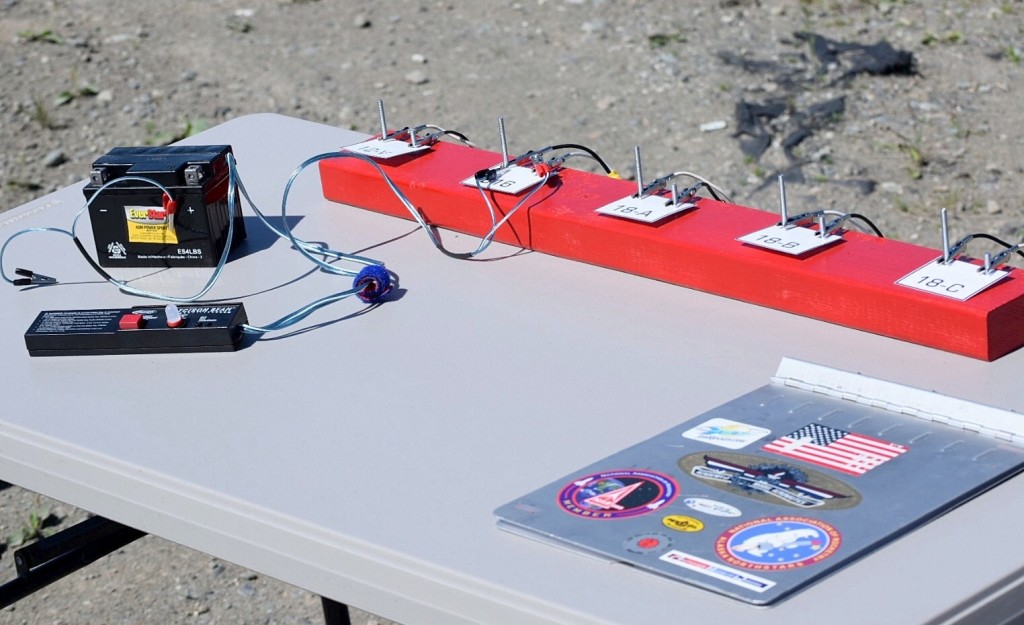 2013 Launches
Feb 2 – Big Lake Level 1 Cert (Click for Photos)
Feb 24 – Big Lake fun Launch (Click for Photos)
Mar 16 – Big Lake fun Launch! (Click for Photos)
Apr 6 – Lake Louise $ to Smoke High Power (Click for Photos)
25 May – S. Anchorage, first sport launch of the season (Click for photos)
15 June – S. Anchorage Sports Park June sports launch (Click for photos)
6 July – S. Anchorage Sports Park – sports launch (Click for photos)
27 July – S. Anchorage Sports Park – sports launch (Click for photos)